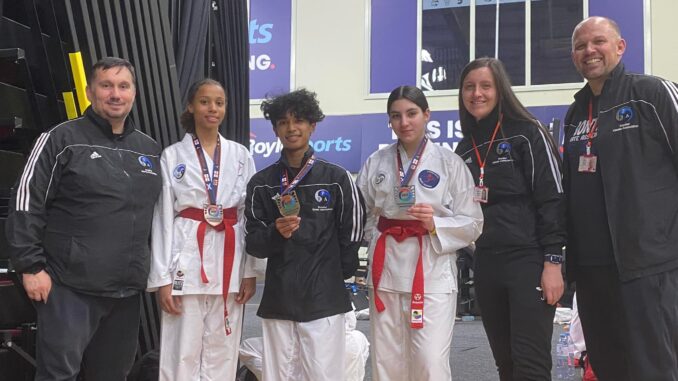 Leicester Arena was the setting for this years 2022 BKF 4 nations event and one of the first major competitions to run since the covid-19 lock down.
Team FKA fielded a strong team and for many their first time competing at this event.
Sensei Paul Simmons, Sensei Anthoni Everitt and Sensei Jade Honeywood.
Results
🥇 Kobe Yogarajah – Cadet -52kg
🥈 Maria Syrichas – Girls 12-13 yrs +40kg
🥉 Khemi Ubor – Girls 12-13 yrs +40kg
🥉 Inga Silina – Female Veterans
Well done to every single member of the squad. You did amazing and should be proud of yourselves. Keep up the good work!