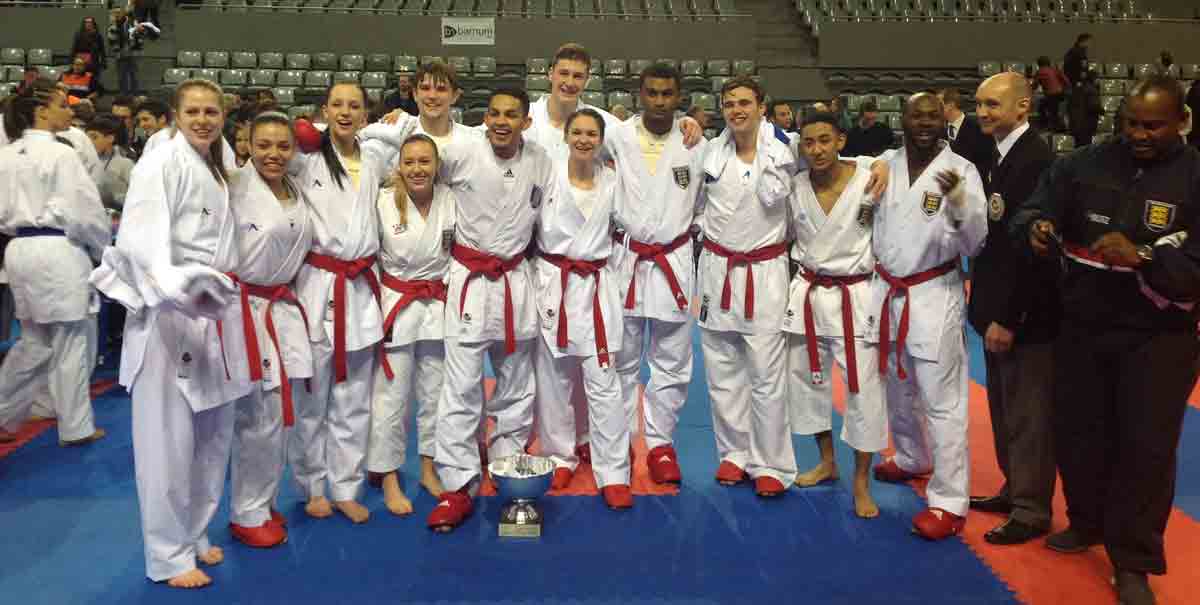 Kieran nunkoo was selected to represent England's as their number one kata athlete at under 21 level, this invitational was an amazing opportunity for kieran to show case his talent at the highest level.
The entire England team was made to feel like superstars of their sport by the french national federation with press meetings, autograph signings and presentation dinners.
The event was held in toulouse, France, palais de sport, there was over 500 paying members of the public in attendance , which for an invitational event was amazing.
The event started at 2030 and finished at 0100 in the morning with a dinner and after party to follow.
Once again it was kieran nunkoo England's number one under 21 kata athlete vs Kewin ngoan Frances number one under 21 kata athlete in a show case event.
Kieran performed amazingly , with speed, power and above controlled technique, kieran creating his own history by winning 3-2 , kieran performed unshu against Frances kanku dai.
This is the first time an English kata athlete has beaten France in such an event.
The French audience cheered and applauded Kieran's every move as they could see he is an outstanding kata athlete.
And in return kieran was flooded with spectators asking for his autograph and pictures, so much so that kieran had to have his own interpreter .
What an amazing event and performance.
[metaslider id=390]