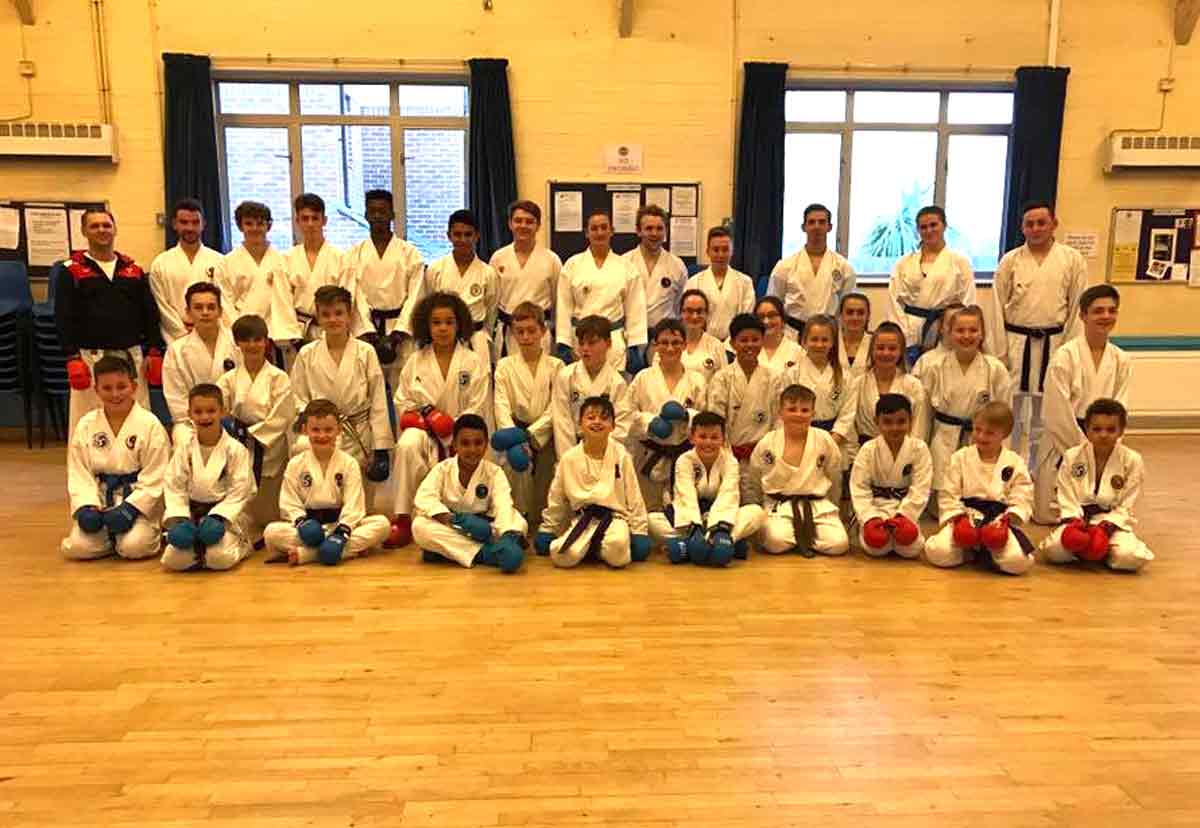 Saturday 5th March, FSK hosted the Frontier Karate Association National Squad Training session in Edenbridge with Sensei Paul Simmons 5th Dan, Sensei Sat Sehra 5th Dan and Sensei Anthoni Everitt 5th Dan.
Sensei Anthoni started the session working on combinations. 3 were worked on and then applied together to work on a further large combination when in range, using the hook as a trigger to execute the next combination.
Sensei Paul followed with emphasis on delivering techniques with precision and intent. This was followed on block techniques.
Sensei Sat brought the gyakuzuki, breaking it down to basics, working on different application and when to use it at various distances.
Overall the course was well attended with over 40 members.
The squad training was also used to look at potential students to attend this years 2017 English Senior Championships in leicester.
The following squad named are (being updated soon)
Children Squad
Jack McGrath
Ashley To
Jenna  Cato
Florence Bradley
Samantha Whitfield
Senior Squad
-67kg Aleksandar Radonjov – Forza Karate Club
-75kg Sam Kitchen – Forza Karate Club
+84kg David Thomas – Frontier School of Karate
-55kg Sophie Santilo – Khalsa Champions
-61kg Monika Sturman – Khalsa Champions
+68kg Hazel Flaherty – Frontier School of Karate
Team Event
Ladies Senior Team – (Flaherty, Santilo, Sturman)